The NOMAD Collection

The NOMAD Heritage Library includes a luxe-wine tasting space complete with a bohemian vibe, inclusive of an oversized wood-burning fireplace and a covered outdoor terrace. The library will host private tastings that showcase current and select library vintages of the Stewart Cabernet Sauvignon and NOMAD Beckstoffer Las Piedras Cabernet Sauvignon ($70/per person). Reservations are required.

The library opens up to a covered outdoor terrace featuring views of the heritage oak tree; and indoors, an oversized wood burning fireplace made of Syre stone beckons guests to make themselves at home. The library and terrace share the same floors, black fire brick stones in a herringbone pattern. Walls are lined with custom steel-and-brass shelves that display a collection of travel and adventure books. Built-in display cases illuminate prized bottles of wine and selected curiosities. The interiors are a mash-up of a continental world traveler's library and the safari tent of an adventurous explorer.

Walls are covered in burlap and cowhides are layered atop rugs. Vintage steamer trunks rest alongside elegant velvet chairs, and tufted woven Chesterfields are placed alongside a steel industrial coffee table. On the covered patio of the Library, a waxed canvas sofa, curvaceous rattan chairs, and benches upholstered in Pendleton wool invite guests to sip and savor their time together swapping stories about their beloved and most interesting uncle.
NOMAD Wine Club
The NOMAD Wine Club offers exclusive access to our limited release NOMAD Cabernet Sauvignon and library releases of the Napa Valley Cabernet Sauvignon, available in three- and six-bottle club options. Each shipment includes either 3 or 6 bottles of both the NOMAD Cabernet Sauvignon and 3 or 6 bottles our Napa Valley Cabernet Sauvignon. Members receive 20% discount on all non-reserve wine purchases and shipping. Shipping twice a year in October and March.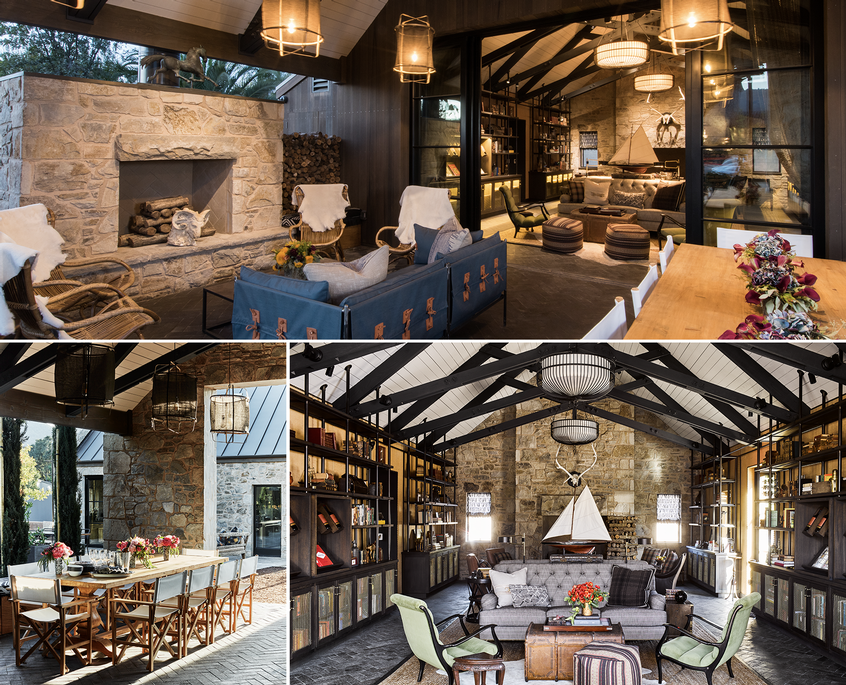 For large groups and for NOMAD reservations, please call 707-963-9160